About Mara Schiff, Ph.D.
"The Smart Choice for Safe Schools."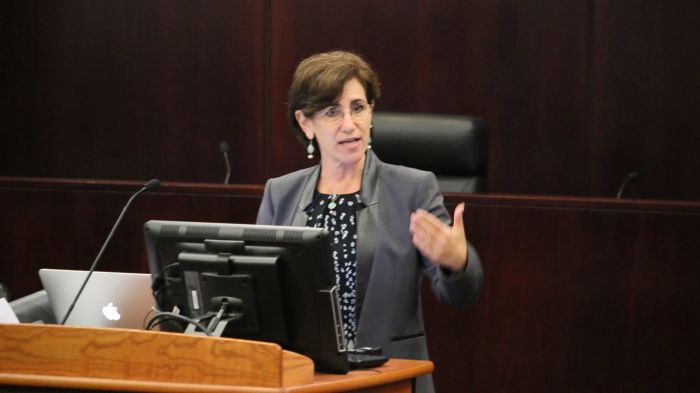 I AM A MOM.
First and foremost, I am a proud mom of a middle-schooler in the School District of Indian River County and I care deeply about the education of all our children in this District.
After two decades living in Broward County and regularly visiting Sebastian, I made the move to Indian River County where I have lived with my family for about five years. I knew that Indian River County was a safe, supportive and beautiful place to raise my son, and experience has proven me right.
I AM A VETERAN CAREER EDUCATOR.
Nothing matters more for our future than how we educate our youth, and nothing is more important than creating our future leaders.
I spent 24 years getting an education, and then the next 25 years delivering education to others. I got my B.A. from Clark University (Sociology), and later my Ph.D. in Public Administration from New York University. I have always been committed to working and making a difference in the public sector and in education and always worked in government, education and nonprofit sectors.
I moved to Florida in 1992 for a job at Florida Atlantic University, where I have been teaching ever since.
I AM AN ADVOCATE FOR CHILDREN.
I have been an advocate for children rights and services for the last 30+ years. I began my career in criminal justice research and policy in New York City, working at The New York City Criminal Justice Agency, the Office of the Deputy Mayor for Public Safety, and NYC Administration for Children's Services (then known as Special Services for Children).
After a long career focused on juvenile justice issues, I realized that by the time kids got into the justice system, multiple opportunities to address their needs had already been missed by the public education systems that were supposed to serve them. So I switched my focus and started working instead to address issues in schools that were failing the kids who needed the most support.
A few years ago, I launched a small consulting business specifically to work on school culture, climate and disciplinary issues to keep kids of the street, in school, and out of the justice system. I focus on teaching schools and school districts to understand and implement restorative practices to build culture and climate and address conflict. I have worked with the School District of Indian River County, the School District of Palm Beach County, and Orange County Public Schools. I have trained school resource officers and violence prevention specialist in Pinellas County, and served as a consultant for federal, statewide and local organizations.
In 2017, I volunteered to sit on the District Positive Climate and Discipline Advisory Team to work on revising the Student Code of Conduct because I know how important this document is. I attended all meetings, and rearranged my professional schedule to be a part of this work. I will bring this same level of commitment to my work on the School Board.
I AM AN INTERNATIONALLY KNOWN EXPERT IN RESTORATIVE JUSTICE PRACTICES.
Professionally, I am well-known as an expert in restorative justice for youth. I am regularly asked to participate in policy, academic and governmental forums on restorative practices for school climate, culture and I have served as an invited consultant and/or speaker for the National Center of Juvenile and Family Court Judges (NCJFCJ) School-Justice Partnership Project, the Federal Department of Education's Rethinking Discipline initiative, Closing the School Discipline Gap in Washington DC, the New York State Permanent Commission on Justice for Children's School-Justice Partnership Summit in New York City, the National Leadership Summit on School Justice Partnership in Washington, DC, Florida's School-Justice Partnership in Tampa, FL, and the First International Conference on Child Justice and Children's Rights, Pretoria, South Africa. I have served as the conference host and lead organizer for the 5th National Conference on Community and Restorative Justice held in Fort Lauderdale Florida in 2015.
In 2017, I was elected Vice-President of the National Association for Community and Restorative Justice (NACRJ), and I serve on the Board of Directors of the Florida Restorative Justice Association.
WHY AM I RUNNING NOW?
I now realize that it is time to think globally and act locally. I am ready to bring all my experience and my passion to work for Indian River County Schools. Having never run before for public office, I am not a career politician and bring a fresh voice to the Indian River County School Board.
It's time to shift gears for Indian River Schools.
I have the passion, education, experience and commitment our schools need.